Ralf Toth
Site Admin





Joined: 11 Sep 2004
Last Visit: 24 Aug 2014
Posts: 2181
Location: Karlsruhe, Germany

Posted: Sun May 20, 2007 9:35 pm

Post subject: Spellfire Reference Guide (1995)
---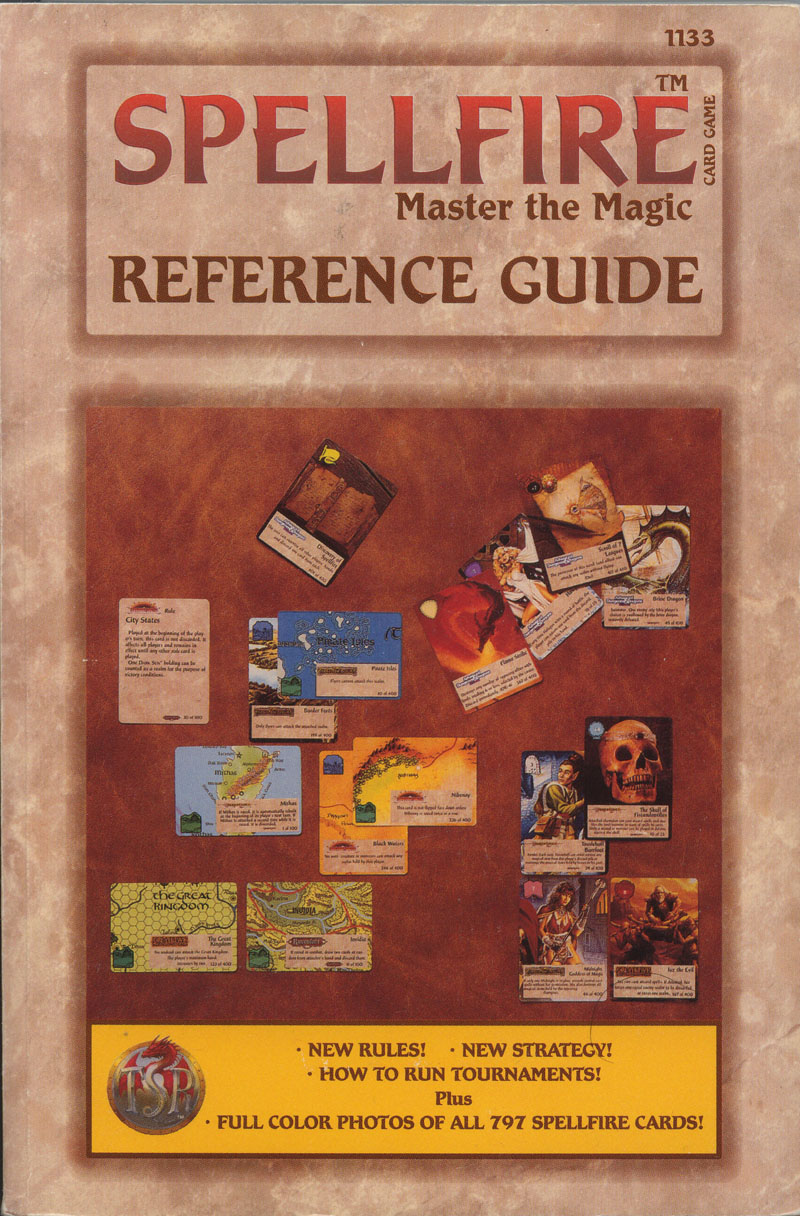 Title: Spellfire Reference Guide
Item Code: 1133
Type: Reference Guide
Copyright: 1995 by TSR Inc.
Author: Bruce Nesmith and Tim Beach
Artwork: Larry Elmore, Jeff Easley, Fred Fields, Robh Ruppel, Clyde Caldwell, Brom, Tom Baxa, Paul Jaquays, and others
Place of Publication: Lake Geneva, Wisconsin, United States
Printer: n/a
Format: 384-page perfect-bound softcover
ISBN: 0-7869-0304-X
Cover Price: $12.95US/$16.95CAN/£7.99UK
Mass: 425g
Dimensions: height 21.0cm, width 14.0cm, thickness 1.7cm

"Card interaction is paramount to the SPELLFIRE game, and, with 797 cards available through 1994, that interaction has raised some interesting issues. Those questions, along with new rules, strategy tips and hints for running your own SPELLFIRE tournament, are covered in detail.

Whether you're looking for a "killer deck" to transform your friends into enemies or trying to figure out how to get rid of your opponent's holdings and irritating champions, you'll find all of the information you need right here. Each card is produced in full color and richly detailes with helpful information."

TOT says: "This book really contains each card including a detailled discussion of the pros and cons of the particular card. This book solves 19 out of twenty rules question and is a true must for each Spellfire player." (RT)
_________________


Tome of Treasures - #1 resource for collectible role-playing games.