tfm
Tome Crew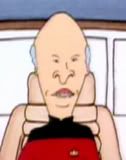 Joined: 12 Nov 2005
Last Visit: 04 Apr 2018
Posts: 4574
Location: In the House of the Cosmic Frog

Posted: Wed Oct 18, 2006 12:04 am

Post subject: The Howling Tower (1979)
---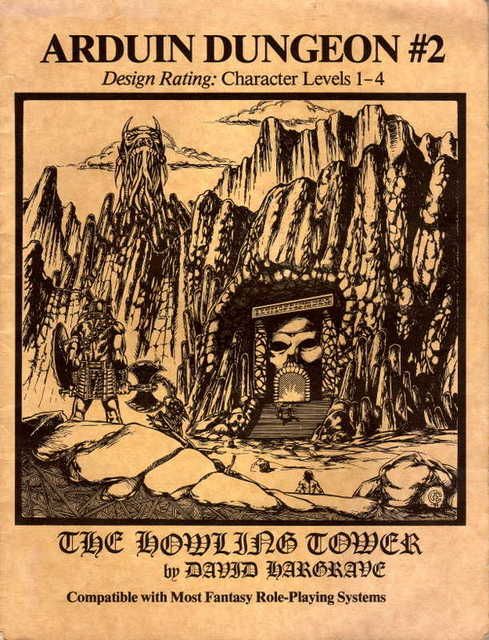 Title: Arduin Dungeon #2: The Howling Tower
Item Code: n/a
Type: Arduin game supplement
Copyright: 1979 by David A. Hargrave
Author: David Hargrave
Artwork: Greg Espinoza and Erol Otus
Place of Publication: Berkeley, California, United States
Printer: n/a
Format: 32 page softcover pamphlet
ISBN: n/a
Cover Price: n/a
Mass: 112g
Dimensions: length 28cm, width 21.4cm, thickness .3cm

Additional image: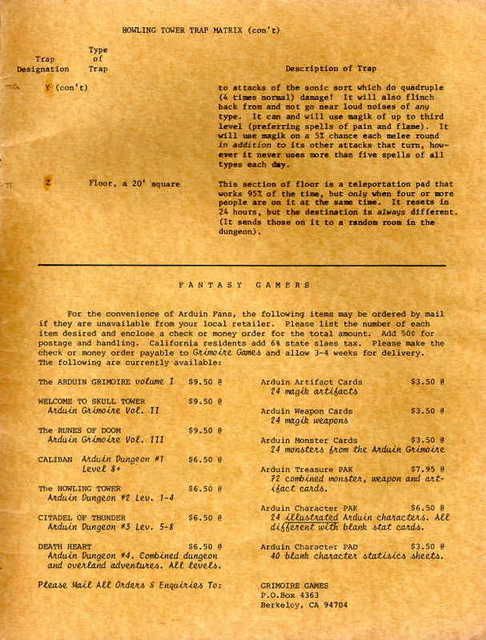 leadjunkie
Student





Joined: 14 Nov 2009
Last Visit: 28 Aug 2010
Posts: 5
Location: Nevada, TX

Posted: Sat Nov 14, 2009 5:40 am

Post subject:
---
Greetings! I have posted a brief introduction in the Caliban thread.

I'm trying to identify the contents of The Howling Tower. I have card sheets similar to the ones Serleran posted in the Caliban thread. One starts with Battlebones and the other starts with Techno Artifact: Terrazon (Stormtrooper's) Battle Gear. Does that sound correct?