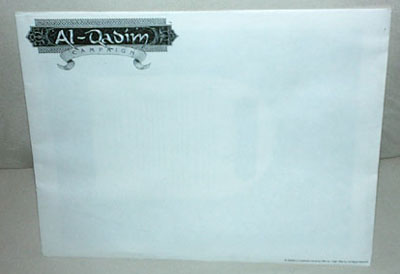 Al-Qadim Art Prints

This envelope contained the six art prints shown on the pictures. We do not know, how this item got distributed. If you have information concerning this item, send your email to CONTACT.

This item is rare. It is worth roughly $25. The art prints are 28 x 35.5 cm and the total weight is 175 grams.

There is another set of these, the DARK SUN Art Print.